Afternoon All!
Wow, another day more than half over! Where does the time go! Ack! I've not had much time for crafting lately, been too busy with work and the kids. I do miss my stamping goodies and blogging too, sorry that I don't make it around to leave you comments. I do hope things will settle down one of these days so that I can visit you all too!

I wanted to share a birthday card I made recently. This is for a good friend, but sadly it's going to be late getting to her because I keep forgetting to mail it. Bad friend I am!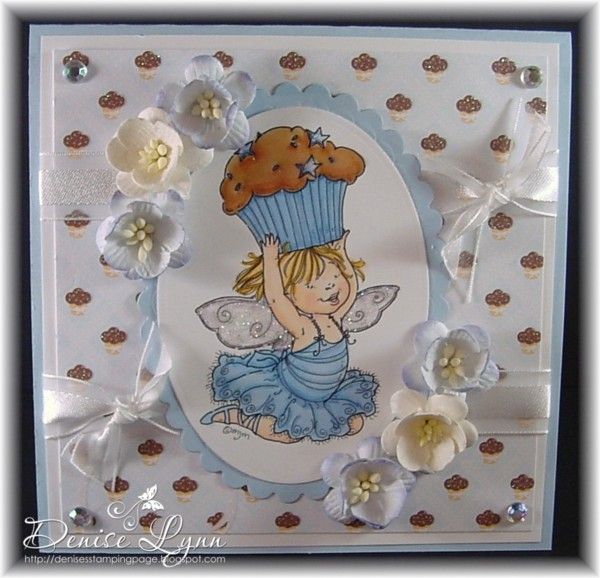 I've used this sweet image from
Mo's Digital Pencil
and colored her in pretty blues and chocolates to match this cupcake print paper. I used Copics on the image and then accented with crystal effects and glitter. The papers are DCWV from the Sweet Stack and I've embellished with ribbons, flowers, and sticky gems.
This card fits the challenges at:
The Pixie Cottage
: Something Sweet
Our Creative Corner
: Embellishments
Paper Cutz
: Anything Goes
Thanks for dropping by today. Hope you have a super afternoon and evening.