Good Morning!
Hope you're Monday is off to a great start! We had a pretty good weekend here, although our family is still recovering from a week of the sickies...finally though I think we are all feeling almost 100%!
I created a card today for some of the new challenges for this week. I also used a new Magnolia image. I've been waiting for my holiday order to arrive and it finally did! I love these new holiday stamps!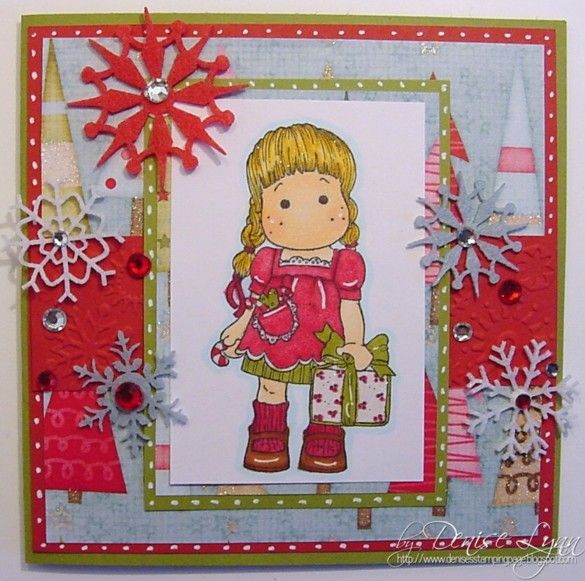 I've colored with Copics and added some white gel pen and Spica glitter pen accents to the image. The papers are My Mind's Eye Wonderful Winter, which I found at my local store on clearance! The paper has a Christmas tree pattern and some glittery accents. I embellished with some felt snowflakes and sticky gem rhinestones.
This card fits the challenges at:
Friday Sketchers
- layout
Charisma Cardz
- Christmas
Secret Crafter Saturday
- Christmas Trees
Cupcake Craft
- Red and Green
Kaboodle Doodles
- Snowflakes
Stamp with Fun
- Christmas
Thanks for dropping by today! Be sure to check back here tomorrow for some
Whimsy
news and a chance to win a Whimsy treat!