Hi All,
Sorry my post is so late today, it's been one of THOSE days! Hope you've had a good day.
The card I have to share with you today is for some
Doodle Palace
DT work. This will probably be my last Doodle Palace post as a DT member as my term will end at the end of December. I've had a great time as a Doodle Palace Princess and I want to thank Robin and Dee for the opportunity.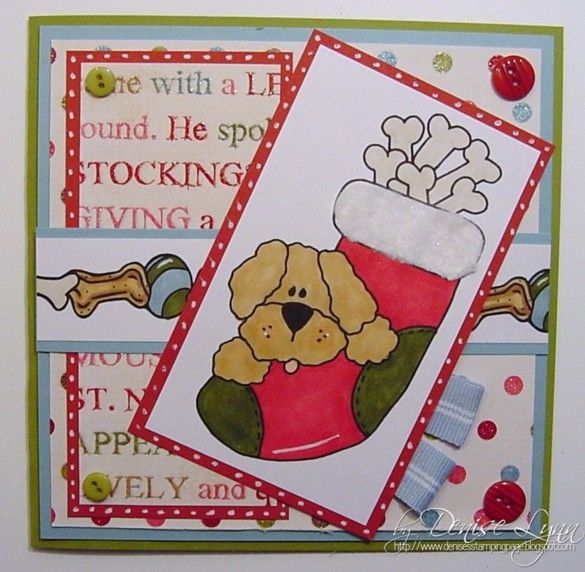 This card uses a new border stamp set which is will be available soon along with this puppy and stocking image that has been in the shop for a bit now. The papers are My Minds Eye and some SU! card stock. I've embellished with buttons and ribbons.
Thanks for stopping by today. Have a great night!